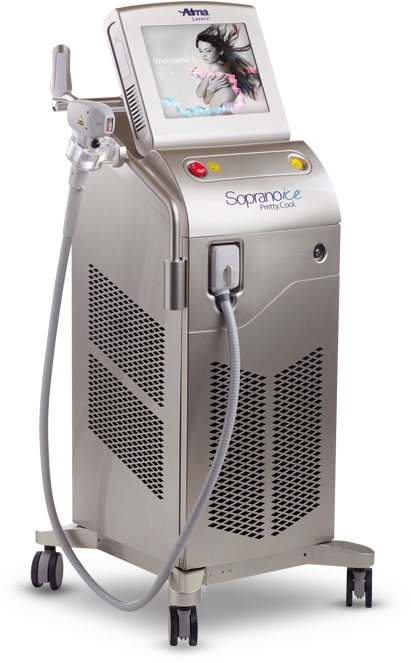 Soprano ice offers you multiple treatments methods:
In-Motion™ SHR Stack and Stationery, to accommodate the varying needs of your practice.
SHR is the only clinically proven method of laser hair removal that is virtually painless. The unique heating and energy delivery method effectively damages the hair follicle and prevents re-growth, while preventing injury to surrounding tissue. At the same time, ICE technology cools the skin surface, preventing superficial burns and pain.
Soprano ICE is FDA cleared for skin types I-VI and tanned skin. Using repetitive low energy, rather than a single pulse of hih energy, it leaves the epidermis intact while warming the dermis and destroying the anatomiacl structures of the hair Follicle.
Forever Young Complete Healthcare is one of Alma certified center for Soprano ICE.