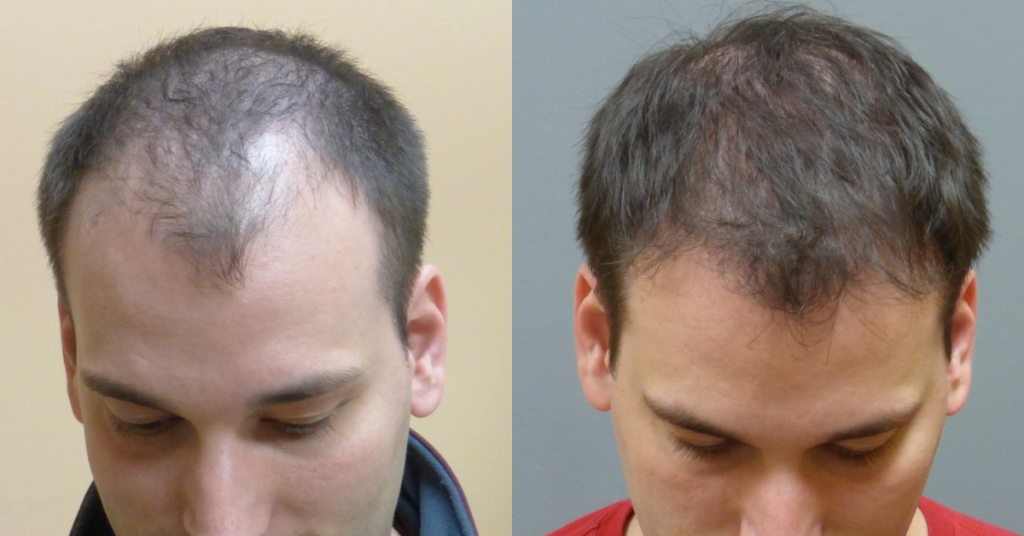 Neo-Graft Hair Transplant in Edison, New Jersey
The NeoGraft Procedure is a game-changer when addressing the emotional challenge of thinning hair or bald spots. Many people silently struggle with hair loss, but NeoGraft offers a lasting solution that goes beyond quick fixes. In our New Jersey practice, we utilize a method known as follicular unit extraction, which involves carefully collecting and transplanting individual hair follicles. These transplanted follicles are your very own, so the results are completely natural.
NeoGraft Hair Transplant: Your Path to Fuller, Natural-Looking Hair
This revolutionary technique replenishes areas where your hair has been thinning, effectively restoring your hair's thickness and fullness. Imagine regaining your natural hair without any obvious signs of a procedure – that's precisely what NeoGraft achieves. Say goodbye to temporary solutions or the hassle of concealing your hair loss. With NeoGraft, you can confidently enjoy a more youthful, full head of hair that is genuinely yours. It's a transformative approach that can help you feel like yourself again, without needing constant cover-ups or temporary fixes.
Revolutionizing Hair Restoration with NeoGraft: How It Works
NeoGraft is a modern solution for hair restoration, making the process easier and more effective. This treatment employs pneumatic energy to carefully collect hair follicles, typically from the back of your head, which serves as the donor site. Once an adequate number of these follicles have been gathered, a skilled physician then transplants them to the specific area you want to address, like a thinning or balding area.
The beauty of NeoGraft is that it's suitable for both men and women experiencing hair thinning or baldness. It provides a more advanced and less invasive way to restore your hair. By using your own hair follicles, NeoGraft ensures a natural look and feel. It's a fantastic option for regaining the fullness and confidence that comes with having a head of hair you're happy with, without the need for traditional surgical methods.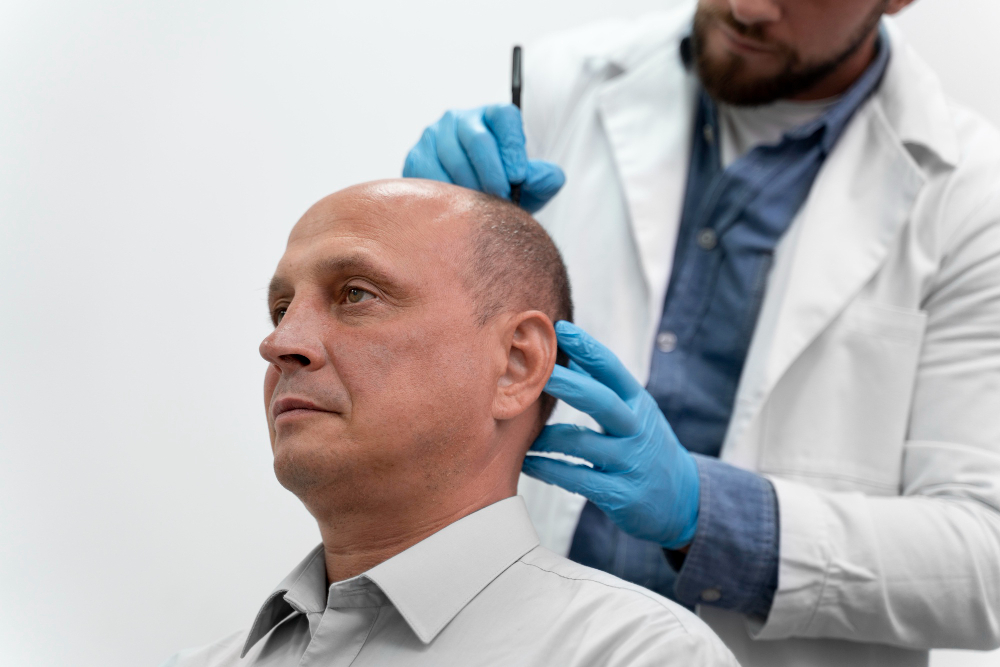 Preparing for Your NeoGraft Procedure: What to Expect on the Day
On the day of your procedure, it's best to wear comfortable clothing since the process can take several hours. You'll have breaks throughout the day to use the bathroom, stretch, and have a snack.
The procedure starts with the professional shaving a patch of hair at the back of your head, which serves as the donor area. From this freshly buzzed hair, they meticulously collect individual hair follicles. The number of follicles gathered depends on the extent of your hair loss. As they work, the harvested follicles are placed in a special solution to keep them alive and healthy.
Once the necessary number of follicles has been collected, a topical anesthetic is applied to the area where you're experiencing baldness. Then, one by one, each follicle is carefully transplanted into this area. The professional ensures that the follicles are added at the right density and angle, matching the growth pattern of your surrounding natural hair. This precision is key to achieving a natural-looking and lasting result that restores your hair and confidence.
Discover the Advantages of NeoGraft Hair Transplant
NeoGraft comes with a wealth of advantages, making it a top choice for individuals seeking hair restoration. Here are some of the key benefits:
Non-Surgical and Minimally Invasive: Unlike traditional hair transplant surgery, NeoGraft is non-surgical, reducing the associated risks and downtime. The minimally invasive approach ensures a more comfortable experience and a quicker recovery.
Natural-Looking Results: With NeoGraft, you can expect hair that looks and feels entirely natural. The transplanted hair follicles grow at the same rate as your existing hair, providing a seamless, undetectable outcome.
Minimal Discomfort: While some discomfort and scalp swelling are normal after the procedure, these symptoms are usually manageable with over-the-counter medications. Pain is not severe, and most patients can resume their daily activities the next day.
Quick Recovery: You won't need an extended recovery period with NeoGraft. In fact, you can go back to work the very next day, and you'll be able to wash your hair using a modified method the day after your procedure.
Long-Term Results: NeoGraft offers incredible, long-lasting results. A single treatment is often sufficient to achieve the desired outcome, making it a cost-effective choice for many patients.
No Visible Scarring: One of the standout features of NeoGraft is that it does not create significant visible scarring. You can style and cut your transplanted hair just as you normally would.
Suitable for Both Men and Women: NeoGraft is an excellent option for individuals of all genders who are experiencing hair thinning or baldness. It provides an effective solution regardless of your gender.
Recovery and Growth After Your NeoGraft Procedur
After your NeoGraft procedure, you'll head home. The next day, most patients can safely wash their hair using a specific method. You can even return to work the very next day. While the pain isn't usually severe, it's normal to experience some discomfort and scalp swelling, but these symptoms can be managed with over-the-counter medication. The transplanted hair follicles will grow at the same rate as your natural hair, so you'll need to be a bit patient. It might take a couple of months before you see the full results. In the initial weeks following your NeoGraft treatment, you might notice some of the newly transplanted follicles falling out from your scalp. Surprisingly, this is a positive sign that the treatment is working as intended.
In the long run, you can style and cut your transplanted hair just like you do with your regular hair. The great thing about NeoGraft is that it doesn't leave any significant visible scarring, unlike older hair restoration methods. You can relish your renewed full and thick hair, just the way you like it. In most cases, a single NeoGraft treatment is sufficient for amazing, long-lasting results.
Schedule Your Consultation Today!
Ready to take the first step towards restoring your hair and confidence with NeoGraft in New Jersey? Schedule your NeoGraft consultation with Forever Young Complete Healthcare today. Our expert team is dedicated to helping you achieve natural, long-lasting results with this cutting-edge hair restoration procedure. During your consultation, we'll evaluate your unique condition, discuss your goals, and create a customized treatment plan to ensure you get the best results.
With NeoGraft, you can look forward to a non-surgical, minimally invasive procedure that delivers natural-looking, undetectable results. Say goodbye to hair loss and hello to a future with a full and vibrant head of hair. Contact us now to schedule your NeoGraft consultation and embark on your journey to renewed confidence and a more youthful appearance. Your NeoGraft experience awaits at Forever Young Complete Healthcare in Edison, New Jersey.
"NeoGraft Hair Transplants: Your Path to Natural Beauty in New Jersey"