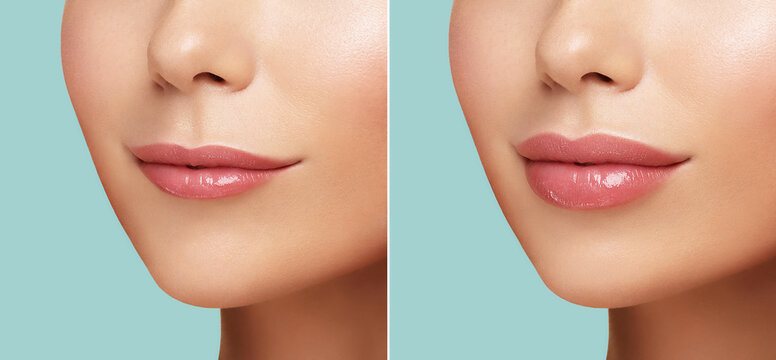 Lip Fillers: Transforming Thin Lips into Stunning Features
Lip fillers are cosmetic injectable treatments used to enhance the appearance of the lips. They are commonly used to add volume, shape, and definition to the lips, creating a fuller and plumper look. The most commonly used lip fillers are made of hyaluronic acid, a substance naturally found in the body that helps to maintain moisture and structure in the skin. 
The science behind lip fillers involves the use of substances called dermal fillers, which are typically made of hyaluronic acid (HA). Hyaluronic acid is a naturally occurring substance found in the body that helps maintain moisture and structure in the skin. When lip fillers are injected into the lips, the hyaluronic acid molecules attract and bind with water, resulting in increased hydration and volume in the treated area. This helps plump up the lips, creating a fuller and more defined appearance. 
How Lip Fillers Work to Achieve Beautiful Lips
Your specialist will apply a numbing cream to your lips before performing the lip filler procedure. Your lips will become numb from the cream, making the procedure as painless as possible for you. Common ingredients in numbing creams include benzocaine, lidocaine, and tetracaine (BLT). Your lips should be numb after 15 to 30 minutes.
Then, your specialist will use a tiny needle to inject lip filler into some or all of your lips, including the vermillion border around the edges of your lips, the cupid's bow in the center of your upper lip, and the oral commissures (corners of your mouth). Although there won't be any pain, your eyes might water and you might feel a pinching sensation. Your specialist will typically inject 1mL of lip filler into your lips. To lessen swelling and bruising, your expert may place an ice pack on your lips while performing the procedure.