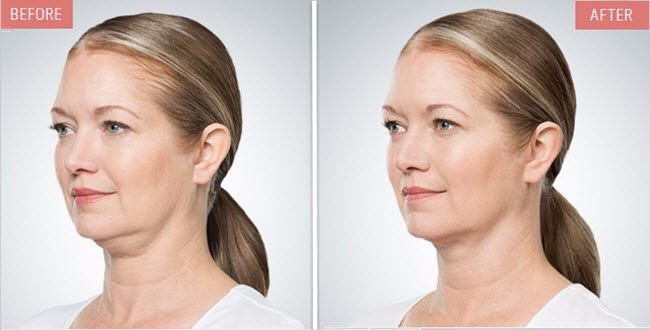 Reduce Chin Fat with Non-Surgical Solutions
Forever Young Complete Health Care is your source for state-of-the-art aesthetic treatments in New Jersey and nearby areas. Through our effective injectables like Kybella, we can provide you with transformative results from minimally invasive treatments that provide similar results as cosmetic surgery. 
Your chin can round out your facial features and affect your overall appearance. This is why fat pockets and double chins can affect the way you look and feel about yourself. Given the difficulty of removing unwanted fat in areas like your chin, a healthy diet and an active lifestyle may not be enough to give you the results you want. But through our Kybella injections, we can burn fat cells through natural means and improve the appearance of your chin. 
For safe and effective aesthetic injectables like Kybella, visit Forever Young Complete Health Care to schedule your initial consultation with our board-certified aesthetic doctors. Our world-class service from our team of highly-qualified staff can deliver the right treatment plan to help you look and feel your best. 
Kybella is a minimally invasive and non-surgical injectable treatment that's can reduce the excess fat pockets around your chin area. It's a synthetic form of deoxycholic acid, a substance naturally found in your liver's bile acid that breaks emulsifies and breaks down fat, making it easier for your body to absorb and filter out fat. Through Kybella injections, you can naturally break down your stubborn fat pockets, allowing your body to gradually absorb, filter, and excrete out the excess fat. 
Kybella injections are a safe procedure. The only FDA-approved injectable that's designed to contour and reshape your chin, it's an effective method of removing stubborn fat pockets without the need for more invasive solutions like fat grafting and liposuction.
Many patients opt for Kybella treatments before more invasive solutions for the following reasons: