Hormone replacement therapy is medication that contains female hormones. You take the medication to replace the estrogen that your body stops making during menopause. Hormone therapy is most often used to treat common menopausal symptoms, including hot flashes and vaginal discomfort.This can lead to certain symptoms that impact the quality of life.
Some common symptoms of Hormonal imbalances can cause
fatigue

stress

insomnia

weight gain 

mood swings

irritability

low libido

depression 
and many other symptoms.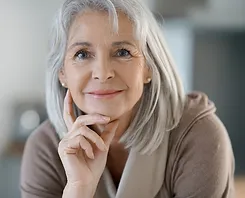 At Forever Young, we utilize comprehensive diagnostics, extensive training, and Bio-Identical Hormones (BHRT) natural to your body. These include Testosterone, Estrogen, Progesterone to relieve these issues. Pellet therapy is a sustainable delivery method for bioidentical hormone therapy. With pellet therapy, the body does not experience extreme highs and lows because hormone delivery is constantly maintained.