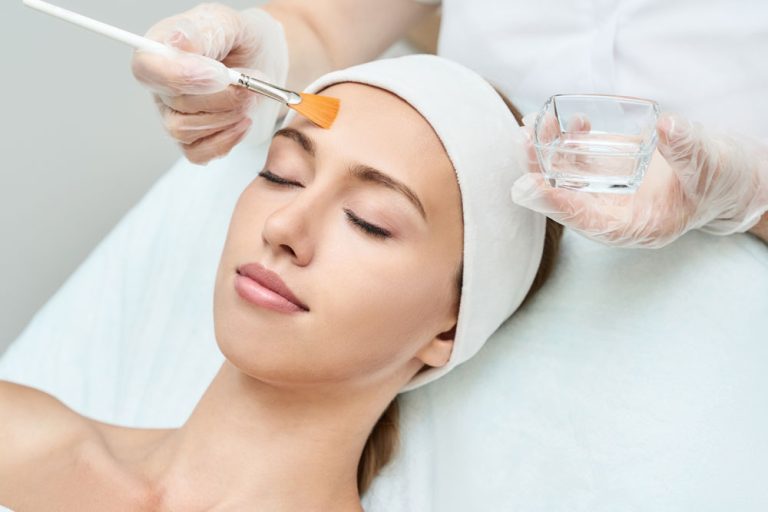 Resurface a Clearer, More Radiant Skin with Chemical Peels
Peel off acne scars, uneven skin tone, and other skin impurities by undergoing chemical peel treatment  This skin resurfacing treatment offers a non-invasive solution for removing hyperpigmentation, acne scarring, and other blemishes and improves skin texture to give you a brighter and more glowing appearance.
offers different types of chemical peels suitable for your skin type and skin tone, from superficial peel and medium peel to deep chemical peel. Achieve a radiant glow without plastic surgery with these skin peels. Book an appointment  by calling us, visiting our clinic at Iselin, New Jersey, or filling out a form at our website.
Light Up Dull and Blemished Skin
Nothing shouldn't stop us from braving the sun and going out into the world to fulfill our daily activities. But we cannot deny that it has left skin impurities that become eyesores on our appearance. Sun damage, aging, and other factors have left our skin with acne scars, uneven skin tone or skin discoloration, wrinkles, and other skin impurities.
Remove these cosmetic concerns and reveal brighter and more glowing skin with the help of the chemical peel treatment here at  Our facial peel has various types, such as light chemical peel, medium chemical peel, and deep chemical peel. These reduce the appearance of scars, blemishes, and loose skin of different severities to give you naturally radiant skin.