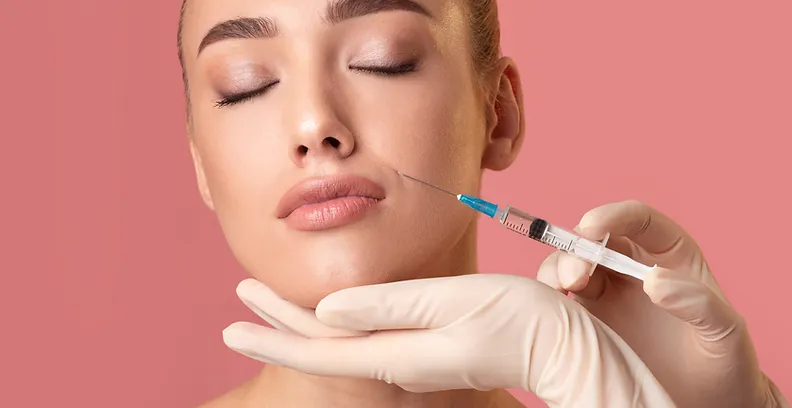 Wrinkles be gone! You may be familiar with Botox as an injectable that smooths wrinkles and lines to give patients a more youthful appearance. At Forever Young, intelligent placement of Botox will prevent against deepening creases, smoothen existing lines, all while being able to keep your natural expressions and avoiding that "frozen" look.
Benefits of Botox:
#1 non-invasive cosmetic procedure

Non-invasive, with no downtime

Quick and Easy Service Time

FDA Approved to treat frown lines and crows feet
​
Smooths wrinkles and erases fine lines

Long lasting, natural looking results

Look younger and more revitalized
Erase Your Dynamic Wrinkles with Dysport Injections
Neurotoxin injections are one of the most effective minimally invasive solutions for dynamic wrinkles. Dysport is one FDA-approved botulinum toxin injection that can safely freeze your muscles and minimize the effects of muscle movement on your facial skin.
 With the right provider, you can get botulinum toxin treatment and minimize movement while maintaining the appearance of natural facial movement. 
If you're interested in getting aesthetic treatments for your dynamic wrinkles, schedule your consultation with us today. Our board-certified cosmetic doctors can determine if you're a good fit for our Dysport treatments and provide you with a customized treatment plan to help you achieve your beauty goals. 
Reduce Chin Fat with Non-Surgical Solutions
Your chin can round out your facial features and affect your overall appearance. This is why fat pockets and double chins can affect the way you look and feel about yourself. Given the difficulty of removing unwanted fat in areas like your chin, a healthy diet and an active lifestyle may not be enough to give you the results you want. But through our Kybella injections, we can burn fat cells through natural means and improve the appearance of your chin.